Now, I'm going to be making fun of Disney quite a fair bit in this post. But they aren't the only people doing this right now. They also, however, seem to be the company doing it the most without reason considering the fact that they own the MCU and Star Wars and now also Fox and any of that IP. Now, the MCU and Star Wars are endless sequels. Technically. And the MCU movies are all really adaptations. However, they are all pretty solid movies. They are entertaining. Which is the ultimate goal of a movie or TV show. Otherwise, what did you think you were doing?
I haven't seen all of the Disney live-action remakes. I haven't seen Cinderella, Pete's Dragon, or Maleficent. I also don't want to based on the ones I have seen. I have seen Alice in Wonderland, Alice through the Looking Glass, and The Jungle Book. I recently watched Beauty and the Beast. Like really recently. I haven't been impressed by any of these movies. I've ended up looking at my Facebook feed which is what I do when I'm bored. I'm not saying that the fairy tales and children's stories of old Disney animated fare cannot be remade into new and interesting movies. I love Mirror Mirror, but Snow White and the Huntsman, The Huntsmen: Winter's War, and The Legend of Tarzan (also recently watched) were again extremely boring and those weren't even Disney, even though Disney has a version of Snow White and Tarzan. So I won't be addressing Cinderella, Pete's Dragon, or Maleficent, but will be using examples from the Alice movies, The Jungle Book, and Beauty and the Beast.
Why, Just Why? Because? Money?
Disney is worth a lot of money. Like 55 billion dollars in 2016. They are one of the biggest media conglomerates in the world. They own Walt Disney Studios, Walt Disney Animation Studios, Disney Theatrical Productions, Pixar Animation Studios, Marvel Entertainment, Marvel Studios, Lucasfilm, The Muppets Studio, Radio Disney, and Disney-ABC Television Group, and own hefty percentages of ESPN, A+E Networks, and Hula. To name some of their most recognizable subsidiaries. And they just bought Fox. That's a lot of pots stirring and bringing in the moola. So I question the need to not take risks. Especially considering the cash that Marvel Entertainment ($676.2 million from 2008), Marvel Studios ($12 billion worldwide for MCU titles), and Lucasfilm ($1 billion estimated profit from purchase price) are all raking in. No one thinks that Disney is suffering. The evidence is in the purchases they've made over the years, that all produce high profits. Disney would have to be making crazy stupid decisions to be leaking money at this point. Crazy stupid decisions like financing Adam Sandler's career. Oh, wait, that's Sony.
So why are they rehashing old material? Why aren't they taking risks with their live action films? Why do they plan to remake, reboot, or sequel all of their animation titles in the next decade? I'm not saying that Disney shouldn't be making movies under the Disney brand. I'm just wondering why they've chosen to do nothing new or truly creative under that brand. The results of this plan are a bunch of very boring and nostalgia-driven pieces of crap that are full of bad acting, bad cinematography, bad CGI, bad dialogue, and bad story.
The Plan
What's coming to theaters from Disney soon?:
Sword in the Stone
Mary Poppins
Mulan
The Little Mermaid
Snow White and the Seven Dwarfs
The Lion King
Cruella de Vil (One Hundred and One Dalmatians)
Aladdin
Peter Pan
Tinker Bell (Peter Pan)
Dumbo
Winnie the Pooh
Chernabog (Fantasia)
Pinocchio
That is 14 titles to add to the six that have already come out. And bear in mind, not a single one of these was an original idea when it was adapted into a movie by Disney before. Why is this the plan? Why not try new things?
The Alice in Wonderland Films
These are horrible messes of films. I'm not sure why a sequel was made when the first one was so terrible. First of all, Alice is so bland and no one can care about this girl. She's as bland as the people she can't stand. She travels to Wonderland to get away from a destiny she doesn't want, only to be told in Wonderland that she is destined to do this thing. Don't follow your destiny unless it turns out to be incredibly dangerous! ~the motto of this movie. Also the caterpillar keeps saying that Alice isn't Alice, which is a weird message again, as it suggests the idea that changing is inherently wrong since the last time she was there was when she was a child. Children grow up and become more mature. There is nothing actually wrong with that. In fact, it's a good thing. If they mean that Alice losing her gumption and sense of imagination are bad thing, that's a good message, but they don't actually present this idea well, especially when they are all telling her that she needs to do what she is destined to do. It also suggests that the caterpillar's idea of who Alice is is more important than who Alice believes she is, moving her identity away from her ownership and leaving it still with other people. Or caterpillars as the case may be. When she comes back from Wonderland, she talks to her crazy aunt telling her to stop believing in her own crazy stories. Why is this moment in the movie? Is it to confuse the audience? Oh, Alice's crazy story is true, but that woman's just suffering from mental illness. Only pretty, young women can be believed when they tell crazy stories?
This blandness and the weird messages continue into the second film, but the plot is even more convoluted. The idea that proving to the Hatter that his family is dead will somehow cure his emotional wasting sickness is freaking weird. Also he keeps saying that Alice isn't Alice, that everyone is not quite right, which is a little bit of a callback to the caterpillar but suggests that there is something wrong with everyone in Wonderland. That's not the case. He's just referencing the first movie. That's not helpful to the audience trying to figure out what they are waiting for. In fact, I have no idea what we were waiting for. This movie actually made me think that Alice and the white queen were the bad guys. Alice steals the time machine, thus endangering everyone throughout all time in Wonderland and the white queen has been lying for years mostly to herself about how good she is, having gotten her crown by lying about her sister and resulting in her sister's injury which is still a problem for her to this day. And the part where they resolve this decades long problem is so quick and not at all satisfying.
Then there's Johnny Depp. Ugh. If Tim Burton doesn't finally screw Depp and get it over with so we don't have see him do these increasingly substanceless parts in Burton films, I may never watch Depp in a film again. It seems that Depp doesn't want to actually act anymore. All his parts are the same now. Wild and crazy look, weird compared to everyone else, and the absolute center of attention or he will burn the set to the ground. He's in the second one less but is still annoying and eccentric. Watch his performance in What's Eating Gilbert Grape? and then watch him in Through the Looking Glass and you'll see what I mean. He has stopped trying. He lacks all subtly and internal action. While some may say this is an unfair comparison, I say no! Robert Downey Jr. is still able to bring that into even his outrageous comedies such as Tropic Thunder. Whereas his friend Depp only looks the part. Depp: Divorce yourself from Disney. They are sucking out your lifeblood. You need to do something with some substance. The Lone Ranger, the Alice movies, the Pirates movies, and Dark Shadows (which isn't even Disney) are all terrible movies. The first Pirates film is enjoyable, but Depp does not steal the show; he shares it with Bloom, Knightly, and Rush, who all do a great job. But later films are all just about Depp doing crazy things on camera. That's all that really happens in the films listed above, and I find those movies boring, no matter how much action they also throw into the pot. In fact, I didn't even finish The Lone Ranger. Having Depp behave and look weird isn't enough to carry a movie. It wasn't what made Fear and Loathing in Las Vegas amazing. It was all the Rum Diaries tried to do. Depp isn't a bad actor, but he hasn't produced the kind of performance that truly deserves an audience's attention in quite a while.
So the second film. What can truly be said of this mess? I can't quite describe when the movie went astray, possibly when it turned out they were going to do basically the same character development as the first one all over again. Alice is back in England and people are trying to make her life as bland as her personality is again. But no! She's a ship's captain. Whatever. The movie was not at all helped by the time traveling plot or Sacha Baron Cohen. I like this guy. I watched him from his early HBO days, and he was great as King Julian in Madagascar, quite possibly the most quotable character of that movie. Problem is, a character like King Julian can't carry an adversary role in a feature length film, and since he wasn't really the bad guy, he didn't really have a place in the movie. Children's movies do need to be direct with plot and character dynamics. This movie doesn't do that at all. It is half-way between the dynamics of a serious drama (the main character is screwing everything up in a monumental way) and a children's film (cooky characters without real motivation). It's just too hard to get behind something that doesn't know what it wants to be. It's called focus. How can the audience focus if the movie can't?
Beauty and the Beast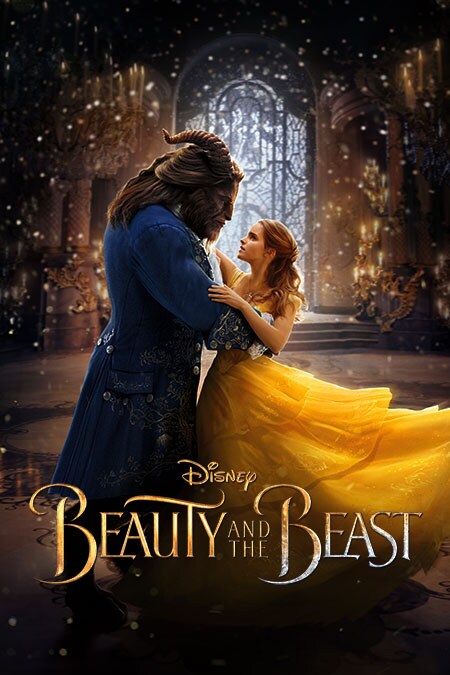 I love the 1991 Beauty and the Beast. It got a Best Picture nomination. The first animated film of all time to do so. That's a big breakthrough. It's got its problems, such as the fact that the prince was only eleven when the enchantress cursed him or that she cursed all of the castle inhabitants just because they happened to be employed there. You know, so they could feed and clothe themselves along with their families. But it has a great charm. The songs are amazing. I could watch the Gaston song five times in a row and I'll still laugh every time he says he uses antlers in all of his decorating, throwing that leg up in the air. I love this movie. It's not my favorite animated film of all time, but it is certainly in my top ten.
So I can't be accused of not liking the remake because I don't like the material. I can be accused of liking the original too much to enjoy a remake; however, there are very clear reasons why I don't like the remake. Again, it is boring. There isn't enough new in this movie to create a feeling of discovery in an audience. They changed very little: the prince was shown to be an adult at the time of cursing, they tried to justify the cursing of the staff of the castle, and they added a song. That's about it. Oh, yeah, they added a magic book. The change that the prince was an adult was a good one, but the second change is still a crap reason for cursing everyone. Oh, they didn't stop him from becoming a monster so that's why they deserved it. You mean, in a time when a nobleman could conceivably ruin a person's life to the point of them begging for alms and dying in the mud, the staff could have done something? Suuuuure. I seriously doubt that they had much control over what kind of man the prince became. I didn't see his childhood nurse among the staff nor any of his tutors. In fact, none of them would have had much direct interaction with the prince based on their positions except to take and fulfill any orders beyond their traditional duties. So there really is not reason why they should be held responsible. Also, the cursing of Chip throws a major wrench in that theory as a child surely is not responsible. It's still dumb. In fact, it's dumber for them trying to fix it.
On the other changes, they weren't all that enticing to me. The song is good and Dan Stevens does a good job, but overall, the majority of the songs pale in comparison to the original performances, mostly because the original was made in a era when Disney insisted on hiring good voice actors and good singers that weren't necessarily the same person, doubling up the voices behind many of the parts. This means most of the original singers were just that: professional singers, not actors. This go round, that's not the case. The actors shown are the people singing, and most of them don't compare to the professionals of the original.
The final change, the book, I pretty much forgot about since it made very little impression on me. I believe, it was a device to further develop Belle as a character and explain why she was so different from the other villagers. It seemed overall a bit too clunky to achieve much of anything which is probably why I almost didn't remember to include it here.
Oh, there was one final change. The gay character. If you could call a blink-and-you'll-miss-it moment much in the way of a "character" feature. They made such a big deal about this. It was in all the press and internet discussions leading up to the release of the movie and I can only assume that it was to drum up interest in what was essentially an uninteresting remake. Making it as minor as possible in the actual film suggests that Disney wanted to be able to point it out, but also wanted it to be as unassuming as possible as to be unoffensive to those family movie-goers who are homophobic. Basically, they were trying to have their cake and eat it too. I hope we're smarter than that kind of ploy in the future.
The Jungle Book
What a strange movie. Not many people remember the original. It is very old at this point, but I'm sure any of us could sing The Bare Necessities if given a few notes of the melody. We can all thank Screen Junkies for reminding us what this movie was like since Disney locks that crap down harder than Fort Knox in their stupid vault. When babies are born every year, I'm still surprised at the use of that brilliant concept. I had to look it up, but that crap is still going on. Genius. I've read some of Kipling, and his anithropomorphic animals are strange, so the remake managed to capture a lot more of that than the original did. This movie did go in new directions. Even interesting ones. It was almost ironic in the end. I appreciated that quite a bit, but there were some issues with this movie.
First of all, the only real thing through out most of the film was Mowglie. This always bothers me. At that point, all I can think is just make the whole thing animated. It's not like the brilliantly shot Dinosaur wherein the locations were all real but the animals were CGI. No, most of the actual environment of The Jungle Book was CGI. I'm more impressed by the effects of Who Framed Roger Rabbit? which still amaze me to this day. Making nearly everything CGI felt like a cop out. It's now cheaper to render entire environments than it is to film on location. That's fine. Then just make the whole thing CGI. I'll watch a realistic CGI animated film. I have no problem with that. What's the problem with Mowglie being the only real thing throughout the majority of the movie? It makes it harder to suspend disbelief when you have a very real boy touching not just CGI panthers, bears, and wolves, but also touching CGI leaves and rocks. Now had everything been CGI or just the animals, it would have seemed either more like a cartoon or more like reality. Instead it was stuck in this halfway place, much like the Star Wars prequels. So often throughout the movie, I couldn't help but think that in the real, real world and not CGI world, Mowglie would be the deadest child in the world.
They left only two of the songs in the movie. The two everyone knows and had two men who can't really sing perform them. It was jarring to hear those two beloved songs mangled as they were. Don't get me wrong. I love Bill Murray and Christopher Walken, but neither of them is famous for their singing ability. Murray is a funny actor, who can bring great depth to his face. He's not a singer. Walken can be terrifying or hilarious, sometimes even both, and is an amazing dancer. He's also not a singer. We would have been able to tell very clearly had they decided to use singers for the songs instead of the two actors, so maybe they should have just cut them altogether. John Favreau was really trying to tell a more realistic story and frankly closer adaptation of the original Kipling material, so these moments were nothing but sore thumbs and I would love a version of this movie without them.
Overall this movie evoked a kind of meh response in me. It could have been better, but it could also been worse. It was mediocre at best. Right now, that seems like a not bad place to be as a movie, since there are so many horrible movies coming out, and making loads and loads of money for some strange reason. This movie wasn't as entertaining as it could have been, mostly because those two songs slowed down the progress of the plot, and it didn't really grab me because of the weird choice of using nearly all CGI. That's about it.
The Point
Why make all these movies? Why try weird sequels to one, a nearly exact remake of another, and a nearly full reboot of another? There are other stories to tell and other ways to tell the stories that Disney has animated in the past. As I said, Mirror Mirror was very enjoyable and original. The telling was completely different and charming. It even had great art direction. So it is not impossible to do something new or exciting with the material. I think the big difference here is that while the writers and director of Mirror Mirror cared about the project because they had an idea of what they wanted and had little to no interference from their studio, Disney is the driving force behind many of these movies. They are scraping their barrel of IPs and asking someone to do something with each one. It's easier. It has little risk. But there is a lack of care in the projects shown in lackluster films such as Beauty and the Beast because the director and writers were given a paint by numbers film plan. Or the studio butts in on what could be a good film and tells them to do certain things, like have songs that don't fit the tone of the film being made. Or they just own Johnny Depp's soul and think he is still profitable. If Disney just wants to have someone to create a film based on each of their IPs, they should let writers and directors who have clear and personal ideas about each IP hold the reigns and not butt in. They would make much more solid and enjoyable films, instead of passable to horrible movies that no one should even waste their time on.