Tag Archives:
Film
Don't actually take a shot every time I say "It" because you might die.
Now, I'm going to be making fun of Disney quite a fair bit in this post. But they aren't the only people doing this right now. They also, however, seem to be the company doing it the most without reason considering the fact that they own the MCU and Star Wars and now also Fox and any of that IP. Now, the MCU and Star Wars are endless sequels. Technically. And the MCU movies are all really adaptations. However, they are all pretty solid movies. They are entertaining. Which is the ultimate goal of a movie or TV show. Otherwise, what did you think you were doing?
I haven't seen all of the Disney live-action remakes. I haven't seen Cinderella, Pete's Dragon, or Maleficent. I also don't want to based on the ones I have seen. I have seen Alice in Wonderland, Alice through the Looking Glass, and The Jungle Book. I recently watched Beauty and the Beast. Like really recently. I haven't been impressed by any of these movies. I've ended up looking at my Facebook feed which is what I do when I'm bored. I'm not saying that the fairy tales and children's stories of old Disney animated fare cannot be remade into new and interesting movies. I love Mirror Mirror, but Snow White and the Huntsman, The Huntsmen: Winter's War, and The Legend of Tarzan (also recently watched) were again extremely boring and those weren't even Disney, even though Disney has a version of Snow White and Tarzan. So I won't be addressing Cinderella, Pete's Dragon, or Maleficent, but will be using examples from the Alice movies, The Jungle Book, and Beauty and the Beast.
Why, Just Why? Because? Money?
Disney is worth a lot of money. Like 55 billion dollars in 2016. They are one of the biggest media conglomerates in the world. They own Walt Disney Studios, Walt Disney Animation Studios, Disney Theatrical Productions, Pixar Animation Studios, Marvel Entertainment, Marvel Studios, Lucasfilm, The Muppets Studio, Radio Disney, and Disney-ABC Television Group, and own hefty percentages of ESPN, A+E Networks, and Hula. To name some of their most recognizable subsidiaries. And they just bought Fox. That's a lot of pots stirring and bringing in the moola. So I question the need to not take risks. Especially considering the cash that Marvel Entertainment ($676.2 million from 2008), Marvel Studios ($12 billion worldwide for MCU titles), and Lucasfilm ($1 billion estimated profit from purchase price) are all raking in. No one thinks that Disney is suffering. The evidence is in the purchases they've made over the years, that all produce high profits. Disney would have to be making crazy stupid decisions to be leaking money at this point. Crazy stupid decisions like financing Adam Sandler's career. Oh, wait, that's Sony.
So why are they rehashing old material? Why aren't they taking risks with their live action films? Why do they plan to remake, reboot, or sequel all of their animation titles in the next decade? I'm not saying that Disney shouldn't be making movies under the Disney brand. I'm just wondering why they've chosen to do nothing new or truly creative under that brand. The results of this plan are a bunch of very boring and nostalgia-driven pieces of crap that are full of bad acting, bad cinematography, bad CGI, bad dialogue, and bad story.
The Plan
What's coming to theaters from Disney soon?:
Sword in the Stone
Mary Poppins
Mulan
The Little Mermaid
Snow White and the Seven Dwarfs
The Lion King
Cruella de Vil (One Hundred and One Dalmatians)
Aladdin
Peter Pan
Tinker Bell (Peter Pan)
Dumbo
Winnie the Pooh
Chernabog (Fantasia)
Pinocchio
That is 14 titles to add to the six that have already come out. And bear in mind, not a single one of these was an original idea when it was adapted into a movie by Disney before. Why is this the plan? Why not try new things?
The Alice in Wonderland Films
These are horrible messes of films. I'm not sure why a sequel was made when the first one was so terrible. First of all, Alice is so bland and no one can care about this girl. She's as bland as the people she can't stand. She travels to Wonderland to get away from a destiny she doesn't want, only to be told in Wonderland that she is destined to do this thing. Don't follow your destiny unless it turns out to be incredibly dangerous! ~the motto of this movie. Also the caterpillar keeps saying that Alice isn't Alice, which is a weird message again, as it suggests the idea that changing is inherently wrong since the last time she was there was when she was a child. Children grow up and become more mature. There is nothing actually wrong with that. In fact, it's a good thing. If they mean that Alice losing her gumption and sense of imagination are bad thing, that's a good message, but they don't actually present this idea well, especially when they are all telling her that she needs to do what she is destined to do. It also suggests that the caterpillar's idea of who Alice is is more important than who Alice believes she is, moving her identity away from her ownership and leaving it still with other people. Or caterpillars as the case may be. When she comes back from Wonderland, she talks to her crazy aunt telling her to stop believing in her own crazy stories. Why is this moment in the movie? Is it to confuse the audience? Oh, Alice's crazy story is true, but that woman's just suffering from mental illness. Only pretty, young women can be believed when they tell crazy stories?
This blandness and the weird messages continue into the second film, but the plot is even more convoluted. The idea that proving to the Hatter that his family is dead will somehow cure his emotional wasting sickness is freaking weird. Also he keeps saying that Alice isn't Alice, that everyone is not quite right, which is a little bit of a callback to the caterpillar but suggests that there is something wrong with everyone in Wonderland. That's not the case. He's just referencing the first movie. That's not helpful to the audience trying to figure out what they are waiting for. In fact, I have no idea what we were waiting for. This movie actually made me think that Alice and the white queen were the bad guys. Alice steals the time machine, thus endangering everyone throughout all time in Wonderland and the white queen has been lying for years mostly to herself about how good she is, having gotten her crown by lying about her sister and resulting in her sister's injury which is still a problem for her to this day. And the part where they resolve this decades long problem is so quick and not at all satisfying.
Then there's Johnny Depp. Ugh. If Tim Burton doesn't finally screw Depp and get it over with so we don't have see him do these increasingly substanceless parts in Burton films, I may never watch Depp in a film again. It seems that Depp doesn't want to actually act anymore. All his parts are the same now. Wild and crazy look, weird compared to everyone else, and the absolute center of attention or he will burn the set to the ground. He's in the second one less but is still annoying and eccentric. Watch his performance in What's Eating Gilbert Grape? and then watch him in Through the Looking Glass and you'll see what I mean. He has stopped trying. He lacks all subtly and internal action. While some may say this is an unfair comparison, I say no! Robert Downey Jr. is still able to bring that into even his outrageous comedies such as Tropic Thunder. Whereas his friend Depp only looks the part. Depp: Divorce yourself from Disney. They are sucking out your lifeblood. You need to do something with some substance. The Lone Ranger, the Alice movies, the Pirates movies, and Dark Shadows (which isn't even Disney) are all terrible movies. The first Pirates film is enjoyable, but Depp does not steal the show; he shares it with Bloom, Knightly, and Rush, who all do a great job. But later films are all just about Depp doing crazy things on camera. That's all that really happens in the films listed above, and I find those movies boring, no matter how much action they also throw into the pot. In fact, I didn't even finish The Lone Ranger. Having Depp behave and look weird isn't enough to carry a movie. It wasn't what made Fear and Loathing in Las Vegas amazing. It was all the Rum Diaries tried to do. Depp isn't a bad actor, but he hasn't produced the kind of performance that truly deserves an audience's attention in quite a while.
So the second film. What can truly be said of this mess? I can't quite describe when the movie went astray, possibly when it turned out they were going to do basically the same character development as the first one all over again. Alice is back in England and people are trying to make her life as bland as her personality is again. But no! She's a ship's captain. Whatever. The movie was not at all helped by the time traveling plot or Sacha Baron Cohen. I like this guy. I watched him from his early HBO days, and he was great as King Julian in Madagascar, quite possibly the most quotable character of that movie. Problem is, a character like King Julian can't carry an adversary role in a feature length film, and since he wasn't really the bad guy, he didn't really have a place in the movie. Children's movies do need to be direct with plot and character dynamics. This movie doesn't do that at all. It is half-way between the dynamics of a serious drama (the main character is screwing everything up in a monumental way) and a children's film (cooky characters without real motivation). It's just too hard to get behind something that doesn't know what it wants to be. It's called focus. How can the audience focus if the movie can't?
Beauty and the Beast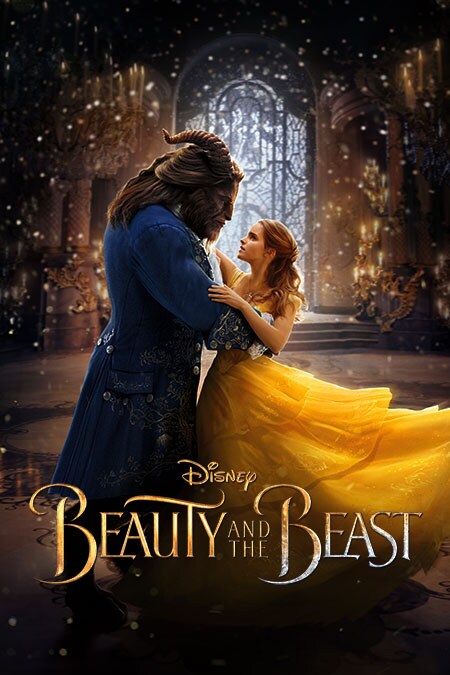 I love the 1991 Beauty and the Beast. It got a Best Picture nomination. The first animated film of all time to do so. That's a big breakthrough. It's got its problems, such as the fact that the prince was only eleven when the enchantress cursed him or that she cursed all of the castle inhabitants just because they happened to be employed there. You know, so they could feed and clothe themselves along with their families. But it has a great charm. The songs are amazing. I could watch the Gaston song five times in a row and I'll still laugh every time he says he uses antlers in all of his decorating, throwing that leg up in the air. I love this movie. It's not my favorite animated film of all time, but it is certainly in my top ten.
So I can't be accused of not liking the remake because I don't like the material. I can be accused of liking the original too much to enjoy a remake; however, there are very clear reasons why I don't like the remake. Again, it is boring. There isn't enough new in this movie to create a feeling of discovery in an audience. They changed very little: the prince was shown to be an adult at the time of cursing, they tried to justify the cursing of the staff of the castle, and they added a song. That's about it. Oh, yeah, they added a magic book. The change that the prince was an adult was a good one, but the second change is still a crap reason for cursing everyone. Oh, they didn't stop him from becoming a monster so that's why they deserved it. You mean, in a time when a nobleman could conceivably ruin a person's life to the point of them begging for alms and dying in the mud, the staff could have done something? Suuuuure. I seriously doubt that they had much control over what kind of man the prince became. I didn't see his childhood nurse among the staff nor any of his tutors. In fact, none of them would have had much direct interaction with the prince based on their positions except to take and fulfill any orders beyond their traditional duties. So there really is not reason why they should be held responsible. Also, the cursing of Chip throws a major wrench in that theory as a child surely is not responsible. It's still dumb. In fact, it's dumber for them trying to fix it.
On the other changes, they weren't all that enticing to me. The song is good and Dan Stevens does a good job, but overall, the majority of the songs pale in comparison to the original performances, mostly because the original was made in a era when Disney insisted on hiring good voice actors and good singers that weren't necessarily the same person, doubling up the voices behind many of the parts. This means most of the original singers were just that: professional singers, not actors. This go round, that's not the case. The actors shown are the people singing, and most of them don't compare to the professionals of the original.
The final change, the book, I pretty much forgot about since it made very little impression on me. I believe, it was a device to further develop Belle as a character and explain why she was so different from the other villagers. It seemed overall a bit too clunky to achieve much of anything which is probably why I almost didn't remember to include it here.
Oh, there was one final change. The gay character. If you could call a blink-and-you'll-miss-it moment much in the way of a "character" feature. They made such a big deal about this. It was in all the press and internet discussions leading up to the release of the movie and I can only assume that it was to drum up interest in what was essentially an uninteresting remake. Making it as minor as possible in the actual film suggests that Disney wanted to be able to point it out, but also wanted it to be as unassuming as possible as to be unoffensive to those family movie-goers who are homophobic. Basically, they were trying to have their cake and eat it too. I hope we're smarter than that kind of ploy in the future.
The Jungle Book
What a strange movie. Not many people remember the original. It is very old at this point, but I'm sure any of us could sing The Bare Necessities if given a few notes of the melody. We can all thank Screen Junkies for reminding us what this movie was like since Disney locks that crap down harder than Fort Knox in their stupid vault. When babies are born every year, I'm still surprised at the use of that brilliant concept. I had to look it up, but that crap is still going on. Genius. I've read some of Kipling, and his anithropomorphic animals are strange, so the remake managed to capture a lot more of that than the original did. This movie did go in new directions. Even interesting ones. It was almost ironic in the end. I appreciated that quite a bit, but there were some issues with this movie.
First of all, the only real thing through out most of the film was Mowglie. This always bothers me. At that point, all I can think is just make the whole thing animated. It's not like the brilliantly shot Dinosaur wherein the locations were all real but the animals were CGI. No, most of the actual environment of The Jungle Book was CGI. I'm more impressed by the effects of Who Framed Roger Rabbit? which still amaze me to this day. Making nearly everything CGI felt like a cop out. It's now cheaper to render entire environments than it is to film on location. That's fine. Then just make the whole thing CGI. I'll watch a realistic CGI animated film. I have no problem with that. What's the problem with Mowglie being the only real thing throughout the majority of the movie? It makes it harder to suspend disbelief when you have a very real boy touching not just CGI panthers, bears, and wolves, but also touching CGI leaves and rocks. Now had everything been CGI or just the animals, it would have seemed either more like a cartoon or more like reality. Instead it was stuck in this halfway place, much like the Star Wars prequels. So often throughout the movie, I couldn't help but think that in the real, real world and not CGI world, Mowglie would be the deadest child in the world.
They left only two of the songs in the movie. The two everyone knows and had two men who can't really sing perform them. It was jarring to hear those two beloved songs mangled as they were. Don't get me wrong. I love Bill Murray and Christopher Walken, but neither of them is famous for their singing ability. Murray is a funny actor, who can bring great depth to his face. He's not a singer. Walken can be terrifying or hilarious, sometimes even both, and is an amazing dancer. He's also not a singer. We would have been able to tell very clearly had they decided to use singers for the songs instead of the two actors, so maybe they should have just cut them altogether. John Favreau was really trying to tell a more realistic story and frankly closer adaptation of the original Kipling material, so these moments were nothing but sore thumbs and I would love a version of this movie without them.
Overall this movie evoked a kind of meh response in me. It could have been better, but it could also been worse. It was mediocre at best. Right now, that seems like a not bad place to be as a movie, since there are so many horrible movies coming out, and making loads and loads of money for some strange reason. This movie wasn't as entertaining as it could have been, mostly because those two songs slowed down the progress of the plot, and it didn't really grab me because of the weird choice of using nearly all CGI. That's about it.
The Point
Why make all these movies? Why try weird sequels to one, a nearly exact remake of another, and a nearly full reboot of another? There are other stories to tell and other ways to tell the stories that Disney has animated in the past. As I said, Mirror Mirror was very enjoyable and original. The telling was completely different and charming. It even had great art direction. So it is not impossible to do something new or exciting with the material. I think the big difference here is that while the writers and director of Mirror Mirror cared about the project because they had an idea of what they wanted and had little to no interference from their studio, Disney is the driving force behind many of these movies. They are scraping their barrel of IPs and asking someone to do something with each one. It's easier. It has little risk. But there is a lack of care in the projects shown in lackluster films such as Beauty and the Beast because the director and writers were given a paint by numbers film plan. Or the studio butts in on what could be a good film and tells them to do certain things, like have songs that don't fit the tone of the film being made. Or they just own Johnny Depp's soul and think he is still profitable. If Disney just wants to have someone to create a film based on each of their IPs, they should let writers and directors who have clear and personal ideas about each IP hold the reigns and not butt in. They would make much more solid and enjoyable films, instead of passable to horrible movies that no one should even waste their time on.
Whoa! Before you start throwing tomatoes at me, understand that I don't like Star Wars, but not because I'm a bad person or because I don't like sci-fi. I love sci-fi, but Star Wars is not on my list of must haves for sci-fi. I love 2001: A Space Odyssey, Star Trek: First Contact, Terminator, Fifth Element, and Interstellar. Now, yes, I like Star Trek better than Star Wars, but I don't compare the two and think one is better than the other. Instead, I don't like Star Wars, and I like Star Trek. They aren't all that comparable, and I'm not going to in this post. Much. Instead, I'm going to go over all the reasons that make Stars Wars not as good as it could be. Now first off, I haven't read any of the books or comic books nor watched any of the shows. Like CinemaSins, to me, the books don't matter. The movies are all the average person gives a crap about and they are the original versions of the story. So let's dive in. Beware, spoilers below.
The Prequels

Clear cut fans of Star Wars would have me ignore these entirely, but fanboys think these movies are good, and their suckage should be explained. And they suck for several reasons, not all of them exclusive to being prequels. Comparatively though, they are far worse than the original series.
The Acting
Now, I'm in complete agreement with CinemaSins when they state that every sin in acting in the prequels is actually a sin for George Lucas. The actors of the prequels had nearly no say in any of their performances, from intensity of tone to the circumstances of their lines and body language. Much of this can be seen in Hayden Christianson's performance, especially in Attack of the Clones. He is sooooo whiny. But as ScreenJunkies pointed out, so was Luke in A New Hope, so most likely this was a decision made by Lucas, not Christianson. Lucas can't think of teenage boys in any other way than whiny. Admittably, they usually are, as are teenage girls, but that's not necessarily something an audience wants to see. Unfortunately, for audiences of Attack of the Clones, Lucas decided to showcase Anakin's whininess far more than Luke's was in A New Hope, making him nearly unbearable.
Besides that, one way that the acting fell extremely short is the woodenness of the performances from such amazing and award winning actors as Liam Neeson, Ewan McGregor, and Natalie Portman. Portman, let's not forget, was nominated for an Oscar when she was a little girl and would go on to win one after the dreadful prequels for Black Swan. But Portman, like all good actors, needs good direction. Her performance in V for Vendetta, while amazing, fell short in a few spots. And she's quite dull in the MCU Thor movies which is possibly why she's not returning. The problem with the acting in the prequels wasn't just that the actors may have not been giving it their all but also that the director wasn't more demanding of their performances. He seemed perfectly satisfied with very mundane takes. I'm sure on the editing floor that all the takes were poorly performed and that had they chosen the worst takes that the performances could not have been much worse. But besides the poor direction, what made their acting quite so god awful?
Acting is reacting. This is a very old acting saying. It is also very true. And sadly during the prequels, the actors had very little to react to. Not just from their costars that were in the room with them, but also from those costars that weren't on set with them. How about the fact that in Attack of the Clones Portman takes a bite of a pear slice that isn't even there? Or all the reaction shots to amazing sights that also weren't there? CGI benefits audiences by being exactly what the director envisioned and it benefits the studio for now being cheaper than using actual sets. It does not benefit the actors in their performances. It's hard to react to something that isn't actually there. It turns actors into mimes and children playing pretend. This isn't such a bad thing with a little bit of CGI here and there, but the prequels were mainly CGI. It made the performances of the actors seem somewhat silly on top of being wooden at times.
The Writing
Direction and acting are not the only issues with these movies, of course. The starting point, the story and dialogue with which some of the story is conveyed, is also awful. As Mr. Plinket explained in his Red Letter Media reviews of Star Wars, the plot was far too complicated, with multiple climaxes happening at once, and the characters were undeveloped. It is important for stories to be complex, but it is especially important for a movie to come to a single boiling point where everything is wrapped up, not only at the same time but also within the same climatic action. What does that mean exactly? It means subplots and the main plot all need to be resolved within the same scene. Watch the first prequel. In it we have the Queen running an insurgent attack, Anakin in a fighter in the space battle, the two jedi fighting Darth Maul, and Jar Jar Binks taking part in the droid battle. The movie jumps between the four scenes, all of them with completely different tones. None of our main characters are working together. Now watch Marvel's The Avengers. At the end of this movie, we have our heroes spread out over several blocks of New York, but all battling the same army, all with the same major goal. The same is true in Galaxy Quest. The crew split up, but they are all on the ship together, fighting to save it, then they all come together on the bridge for the actual final battle against Saris. Showing us four different fights, with four different goals, with some of those fights being huge, means that our characters' actions don't affect the other characters' situations right now. Jar Jar Binks' hijinks on the battlefield have no affect on the jedi fight. So why even show us what Jar Jar is up to?
We don't care what Jar Jar does, because we don't care about this character. We also don't really care about Anakin. We frankly have a hard time caring about any of the characters in these movies because there is really nothing but costume and position to them (as again Mr. Plinket pointed out). Think about Daredevil season one, not only do we root for Matt, but we also root for Wilson Fisk, even if they are at odds. We feel sympathy for both characters. When watching the prequel films, we don't feel sympathy for any of them. What do any of them actually want? Why do they want it? How are their goals at odds? What will they do if they don't get what they want? These are important questions that the writers of the prequels never really addressed, so it's hard for the actors to convey what no one knows, and it's even harder for an audience to suss it all out and then feel something about that when the focus is on fancy, shiny fights and boring, talky plot points.
The Money-Making Aspects
A lot from the prequels is about making money. The flashy costumes, the different aliens, the pods and spaceships, the light sabers (you thought Anakin kept losing his light saber for story? That doesn't hold water when Luke is supposed to have his dad's light saber), and the fact that they were made at all. Did we need more Star Wars? Did we ask for more Star Wars? Most of us did not. We didn't ask for all those crappy re-edits and remasterings of the originals either. Most of us were content to let it go. But Lucas and co wanted money. This is why there are so many characters, so many costumes, so many different aliens (pretty much none of which were in the original series). So instead of trying to make a good new Star Wars movie (guess what? Not everything needs to be a freaking trilogy) with a good story and in depth characters with interesting motivations, we instead got overly marketed crap that looked like Lucas ate a box of crayons and a tube of glitter glue then vomited into a camera. That's why, more than any other reason, these movies weren't good.
The Most Recent Prequel: Spoilers and Spoiled on Rogue One
I just watched this. It was hard to get through the first half. It had a lot of the prequels' issue of too much talking and not enough character development. But I will say this and it means a lot: it is the best prequel of any series that I have ever seen. Why? Because the ending was completely unexpected to me. Now, that sounds like a really stupid or impossible statement for a prequel, but it is possible due to the fact that the story of Rogue One is vague from A New Hope. What do we know? Leia ends up with the Death Star plans and a lot of people died for those plans. That's it. And considering how much Disney wants to make money off of this IP, it was a bold move to go for the ending they did. Some people, however, complained that the tone of A New Hope's scenes about the actions of Rogue One is completely at odds with what happened in Rogue One: mentions of spies and a diplomatic meeting, the idea that the Empire doesn't know for certain that the plans to the Death Star have been stolen or that the Death Star has been sabotaged. There was nothing spy-like about Rogue One and saying that Jyn, Cassian, and K-2SO's infiltration was spying is quite a stretch to my mind. The closest character to being a spy in the movie is Jyn's father, but he's not even that because the Rebels think he's on the side of the Empire.
My Biggest Problem with the Movie
Character Development. First of all: our main two characters are played by the two relatively inexperienced actors: Felicity Jones and Diego Luna. They can't do the work this script required. They very rarely bring enough depth in the stilted scenes of the first half of the movie that is required since they are given so little to work with. Poor character development is really the fault of writers and directors, but a good actor usually can make an audience get an idea of a character without many lines. Unfortunately, neither of them were really pulling it off. I felt bad for Jones for having so many moments wherein I imagine the script said Look conflicted/sad/angry, instead of giving her an action or line to work with. At one silent point, I thought maybe she was about to vomit. I was wrong. Luna's character was also a confused mess, the script seemed not to understand the difference between complex and complicated. In his first scene, he kills an ally, for the good of the alliance I suppose, but then doesn't shoot her father in a later scene. I have no idea what changed his mind about being a stone cold killer for the alliance or why he doesn't believe her when she tells him her father is innocent or why he then changes his mind and believes her. Again, we don't know what either of these people really want. When Jyn suddenly decides to care, I couldn't pinpoint the reason behind the change in motivation. Possibly, because I couldn't understand her motivation beforehand, though I knew she didn't seem to care about the fight before. Nor was I sure why she didn't care. I saw one review in which they said she believed her father was a traitor to the Empire until she saw the message. I didn't get that sense at all. I got the sense that she believed that her father was kidnapped by the Empire and possibly dead, like her mom. Though, there isn't much to go on in the beginning of the movie for character development, so any interpretation of her inner thoughts and feelings is valid, which is a major problem.
And they aren't the only people suffering from a lack of motivation. The others included Zatoichi and his more Dakka buddy. It was understandable why they got on Cassian's ship. What isn't clear is why they stuck with him and Jyn throughout the whole movie. Just saying that Zatoichi was following the guiding Force, and his more Dakka buddy was along for the ride, seems like a cop out writing-wise. The Force being the answer whenever the writers can't come up with a motivation is a little lame. And then there was wheezy and heavy handed Whitaker (again, I don't really blame him too much for his performance; it's obvious someone asked him to perform that way), whose motivations were all just "he's lost his mind". Even crazys have some kind of internal logic usually based on magical thinking and his didn't seem to follow any path of reasoning. Even a loopy path. Speaking of would-be crazys, I kept expecting the pilot to do something insane that nearly screwed everything up based on what Whitaker said would happen to the pilot after having that creature probe his mind. I guess, losing one's mind is just a very, very temporary thing in that case. And as always, there wasn't enough Alan Tudyk. Just like Transformers 3, 28 Days, and A Knight's Tale, there is never enough Alan Tudyk. At times, when Cassian would tell him to wait on the ship, I hoped, I prayed, that we would also stay on the ship, so I could see Alan Tudyk shine more. Some might accuse him of simply reprising his role from I, Robot, but the truth is that Sonny was never as acerbic as K-2SO. Nor was K-2SO a carbon copy of C3PO, though his name is very similar for obvious marketing reasons.
All this lack of character development and motivation meant that the last half of the movie, wherein all the greatest moments of character, what with their points of decision, fell somewhat flat because we weren't sure what we were expecting in the first place. And the final moments of each character was less interesting and impactful than they could have been.
The Worst Moments
When Jyn is trying to "escape" her "rescuers". I feel like we've been here before in other movies. I'm sure this was about showing how "tough" she was, but there was no real reason given for this. I can suss out that maybe Jyn was afraid that these rescuers were after something more sinister since no one is all that friendly in this universe, but that's not shown in the movie. That's not work a viewer should do; it's work the movie should do for the viewer.
Twenty-five minutes into the film, we get a flashback to scenes we watched twenty minutes ago. Thank you for your concern, movie, that I may have suffered a blow to the head in those twenty minutes, but I can assure you I was fine. I not only did not forget what happened at the beginning of the movie but also figured out that the adult woman played by Jones was the little girl from the beginning of the movie just all grown up.
When Whitaker and Jones are stiltedly arguing about how they parted, I couldn't help but wish that the flashbacks from the point above had been replaced with flashbacks of their parting instead. Show, don't tell.
When Jyn just had to save that little girl. It's "character development" but I can name tons of movies that have already done it. The first that comes to mind is Spider-Man. Cliche: kid in the middle of chaos just stands there with no adult supervision just waiting for the chaos to take their life. Enter the main hero to usurp evoloution's right to take out the person with the least amount of survival instincts. Non-cliche: kid does that and the hero shouts at the kid "Run! You've got legs, you idiot!" It may not be nice but at least it isn't pat. Oh, yeah. That kid died like a couple of hours later along with everyone else in that city, so I'm so glad we had to watch Jyn do that.
Cassian having to stop to watch Jyn be a "badass" in the middle of a fight because the only character development we get is "she's good at fighting." But this is another cliche moment. Man watches woman kick ass because she doesn't need his help.
Zatoichi standing up to fight all of the storm troopers. I double-face-palmed at that moment. ZATOICHI! Don't get me wrong. I don't mind the original Zatoichi, but I'm really tired of seeing him pop up in other IPs. Not that I mind Ip Man actor, Donnie Yen. I'm just tired of Zatoichi being in everything (Looking at you Daredevil!).
Every time K-2SO left the screen. Come back, Alan!
When everyone was all split up around the platform that Galen Erso and Olson Krennic were having their confrontation on. What was Jyn trying to do? Why did Zatoichi and his more Dakka buddy leave the ship? Why didn't Cassian take the shot? I would have much rather have a really tense scene between Erso and Krennic uninterrupted by these questions.
Stardust, stardust, stardust. Remember that word. It's important. To help you remember, the movie will continuely say it just to be sure. You know, the head injury we suffered earlier makes remembering hard.
Darth Vader's first scene which was somewhat pathetic in trying to be cool and failing.
The war room scene wherein for seemly no reason Jyn wants to give a rousing speech to the people who have been in charge of the rebellion for years but now just want to give up.
"We'll find them. We'll find a way to find them." The second sentence does not inspire confidence in this mission.
The many, many, many complications of the ending. Let's go through the list: they don't know which file is the Death Star plans, they have to work a giant claw to get the file, they have to get a message through the force field to the rebel fleet because they don't know they're sending them the file, they need to flip a master switch to get that message out, they also need to hook something up to their communicator to get that message out, oh and the cord isn't long enough and they're being shot at, the claw shut down and now they have to jump across a chasm to grab the file, they have to climb the massive filing cabinet to get to the satellite at the top of the building risking falling to a very Star Warsy death, they've got to jump through a giant sphincter to get to the satellite (this is very much a Galaxy Quest problem: "What's the point of a bunch of choppy crushy things in the middle of a hallway?"), the fleet has to destroy the shield being guarded by two destroyers, the satellite is out of alignment, the control panel for the alignment is out on the end of a walkway that risks an even more Stars Warsy death, the sky battle took out the walkway and made it harder to get back to the other panel that will allow the file to be transferred, and the bad guy is standing there with a gun. How about we just boil it down to there are troopers and bad guys in the way instead of these several video game objective-like complications? We didn't need that many problems. It was already hard. Did they want to pad the time? They could have done that with character development.
How in the world did Cassian get up there? He could barely move. Is the movie trying to convince me he acrobated his way through the slicing sphincter with a lame arm? Doubtful.
Having to watch the individual deaths of Zatoichi, his more Dakka buddy, and the pilot when the whole place exploded literally minutes later.
The Best Moments
Alan Tudyk. I'm not sure how much I'm going to address this point, but I figured I'd bring it up at least one more time.
When K-2SO grabs the grenade out of the air and casually tosses it at the approaching troopers.
The lack of a bunch of new aliens taking center stage. Thank. You. We didn't need more of that.
K-2SO trying to pretend that he's taking Cassian and Jyn as his prisoners to a prison because they are his prisoners.
When they put the bag over Zatoichi's head and he lost it, reminding them he was blind.
Cassian confronting Jyn about how long he's been in the war and how she needs to get over herself since the war isn't about her specifically and other people have suffered too and that meant making hard decisions that weren't pretty. Hey, this movie just got serious.
How everyone died. I wasn't expecting it. I knew people would die, but I wasn't expecting that everyone involved in getting the plans, excepting Leia who just got them handed off to her like a bloody relay race, would die. It was somewhat impressive that Disney didn't try to milk the characters for another two movies. It was bold which is somewhat sad that not turning something into is trilogy is now a bold move.
Darth Vader's final scene in which he became the walking nightmare of the rebels. Their screams for help were so intense and real, and while I know before the scene that the plans make it out of that hallway, it was so terrifying that I actually was afraid that all would be lost. That was the moment he became cool. Also, good job showing him outclass all of those rebel soldiers without making them look like goobers as they did with the other Jedis in the prequels.
That Cassian and Jyn didn't kiss. This wasn't a romance and I was afraid they may try to make it one. I mean, they only knew each other for a couple of days.
In Conclusion
The first half of the movie was mostly painful, but it had its moments. The climax was overly complicated but tied the movie up well. I enjoyed it more than I thought I would. I just wish the characters had been better developed so that the ending was more impactful.
The Original Films
We can all remember these movies fondly, especially when we compare them to the prequels. But every time I rewatch them, I can't help but have things pop into my head that question just how good these movies really are (like when I rewatched Raiders of the Lost Ark recently). We know that for the most part the stories were cribbed from much older work, which can be okay. It's a hero's journey meets some old samurai flicks. I don't have much of a problem with that because there is a lot in the Star Wars universe that wasn't taken from somewhere else. The specifics, the tech, the aliens, the look. That's all very original. Or the sources are very well hidden. Leia and Han's relationship is very much It Happened One Night, but I loved that movie and Star Wars gave it a good homage. Luke was a little whiny, but he grew throughout the three movies and really progressed as a person in his hero's journey. But the movies have some glaring inconsistencies that refute the idea that Lucas had all of it planned out perfectly before they were moving forward.
Luke and Leia's kiss is the biggest one. Most writers and directors run like mad from the idea of incest unless that is the whole point of the story they are trying to tell. I, like many others, don't believe that they had a plan given that scene and the intensity of the kiss to make Luke and Leia siblings. With that point in mind, we're left to wonder how Luke contacted Leia when he had nearly fallen to his death. Fans often state that it is because they knew she would be a force user as Yoda stated that there was "another", but I don't believe they knew who that was going to be. Maybe Lucas did know that Leia was supposed to be Luke's sister but Empire director, Kershner, or writers, Brackett and Kasdan, didn't know that and didn't know who he wanted the other to be. Leia being the other force user on the light side came as a let down anyway. First of all, hindsight said it had to be her or Han because it was doubtful it was going to be someone we hadn't yet seen or that it would be sound board and muscle man, Chewy. It was a let down though to find out it was Leia because nothing really came of it. She didn't do anything with this potential. We find out in The Force Awakens that she didn't do anything with it in all those years either. Like finding out you're a magical paladin isn't exciting? I'm not sure why they even teased us with the potential of another Jedi, and a female one, if they weren't going to do anything with it. It almost feels archaic that nothing came of it.
The other big inconsistency that HISHE has brought up is the idea that Darth Vader is only finding about his children decades after they were born and doesn't react at all. Not only does he have kids he didn't know about, but they are fighting on the other side. No, no reaction. No excitement. No regret. No shock. Nothing. This is not how anyone reacts to finding out they have kids they didn't know about, especially a person who is supposed to be steeped in emotion. We know that they kept Vader's identity secret from the actors to ensure that it wasn't leaked but the utter lack of reaction from Vader more likely suggests that there was no plan to make him Luke's father until the second movie was in the works. It's called subtext and Vader lacks it completely in the first movie. It also seems that at the end Vader forgot that he tortured Leia; otherwise, he may have expressed some regret for that one thing in particular.
These are minor compared to issues the other movies had. The original three are still pretty good movies with just some fridge logic problems that can be ignored. But those aren't the only problems these movies suffer from. See below.
The Endless Re-editing
HAN SOLO SHOT FIRST!
I'm sure I don't have to say much more than that . . . but I will. This has gotten so annoying. I'm never sure which version I will be talking about in a conversation because I haven't seen every version of these movies. What I know for certain is that no one who knows gun laws would consider Han's actions in the original version to be out of line. He had a gun on Han and was planning basically to kidnap him. No one thinks Han is in the wrong for shooting first because the situation was already life threatening. No need to wait for the bounty hunter to shoot first. None. Just like there is no need to constantly re-edit these movies in the first place. Oh, CGI didn't exist in the '70s and '80s? Who cares? It existed in the '90s, and try watching a movie with CGI from that decade without laughing at how bad the CGI is. It's just as bad and frankly out of place in the original Star Wars trilogy. We didn't ask for it. We don't need it. Not in those movies.
Episode VII: Mary Sue Much?
Someone gave me free tickets to go see this movie, so I didn't even pay to see The Force Awakens, but I still feel cheated. I don't buy hype for one thing. The more a movie, game, or book is hyped, the more suspious I am. I was very much prepared going into the theatre to be disappointed. And the movie didn't let me down by letting me down. The opening shot was very much original Star Wars, dynamic and interesting, but the plot and characters were so bad that everything went downhill once people came on screen.
First off, The Force Awakens is just a remake of A New Hope. Another person trying to escape with important information but is captured but manages to send a droid off with that information. Another desert planet where our young hero is stuck and trying to get by but finds the droid with the important information. Due to this, hero gets whisked away on an adventure where they will have to learn about the force and grow, but first they have to call the Milenium Falcon a piece of junk. The bad guy wears a mask and dresses all in black and is "scary". Hero makes friends along the way that they don't get along with completely but come to love. They've got to get that important information to the rebels. The "I've got a bigger penis than the first guy" new Death Star blows up more planets. The old man who's supposed to be guiding the hero dies. They blow up the "bigger penis" Death Star and there's a big celebration. Hooray. I was so glad to be forced to watch A New Hope again. Maybe that is the awakening force, forcing audience members who may have again developed amnesia to watch this forty year old movie again. I'm not sure, but the plot was so old at this point that I don't think any of us needed to see it again.
There seems to be a trend these days in movies of making "bad-ass" female characters. I wouldn't have a problem with that if it weren't also a trend that these women are cardboard cutouts with no real inner life (i.e. motivation) and if they weren't just Mary Sues. Rey is so much of a Mary Sue that it is frankly painful to watch her. Due to the fact that this is just a remake of A New Hope, it brings up comparisons of pacing to the original, so I end up comparing Rey to Luke at first. Then Han Solo. Then Luke again. She is a better pilot than Luke with basically no flying experience. Luke at least knew how to fly a ship. We have no indication that Rey has experience. She's also better at flying the Milenium Falcon than Han Solo without a good copiolot. She's also better at mechanics than Han Solo even on the Milenium Falcon which is his ship. Then in one movie, she manages, without a Jedi master helping her, to handedly fight a Sith Lord with master training in a light saber fight, practice telekinesis, and mind control. Compare that to Luke's pace: one master in the first movie and sucks at light saber fights, second master in the second movie and he learns telekinesis and still isn't that good at light saber fights, and then in a third movie his second master dies and he knows mind control and is much better at light saber fights. The only possible answer I would accept for why she outpaced Luke so much and without any reasonable setup in the The Force Awakens is if she was literally the Force itself.
But if that is not the answer, then she is way too OP on just the Force use. And even if that is the answer, she's still OP with the Force and the mechanical and flight abilities. If you've ever played a Star Wars RPG, you'll know that you can't make Rey as a starting character because it's broken to make a character have that many different kinds of expertise at the level that she did. By making her this powerful and capable without a reasonable background, as a woman, I felt like Disney was trying to pander to my genitals. Those organs are incapable of thought though, so I feel like they very much missed the mark in creating a powerful and interesting female lead. Jyn was better and she had almost no characterization at all. My brain kept cringing at each new reveal of Rey's so-called awesomeness. All of it was just unrealistic. It reminds me of something I heard from the writers of Stranger Things. In their first imagining, they introduced Eleven by having her burst a door open with her powers. Then they rethought that. They realized they had eight hours to bring the audience up to that level, so instead we got intrigue and heightened awareness of Eleven, the intensity growing and growing until we were surprised by how serious things got. The other big example is Person of Interest. It started out as an idea of a weekly case but by the end we were facing the end of the world as we know it. Now I know that The Force Awakens didn't have eight hours or five seasons to bring us to climax, but the original trilogy managed to do it in three movies that were really very good depictions of Luke's growth as both a person and as a Jedi, so if they were going to copy that movie, why not copy the pace too, which was a far sight better than the pace we got?
There's also the issue that making a female badass with nearly zero flaws and an impossible plethora of expert skills, especially, with zero training causes a major split in the audience. You have the more story versed half which is pissed off beyond recovery and those who are so overworked and feel so put down by life that they'll take any schlock that makes them feel good. And then the two start fighting. This is the critics versus the average movie goer. This movie got bad ratings for a reason but with so many people so desperate for a hero that represents them, they'll even take a bad one. I'd rather have River Tam any day. At least she has problems and flaws.
Both this movie and Rogue One seem to have Disney's Marketing department shouting at the casting director to make the cast diverse. I have no issue with diversity, but this again felt like pandering. I don't think Disney wanted to make strong female characters or strong characters of color; I think they just wanted to line their pockets with the money of the vast majority of America. It seems forced. "We need a woman lead! We need a Hispanic man! We need an African-American man! We need a Chinese man! We need a man that no one can easily identify as any one ethnicity!" It's like they are ticking off boxes. That kind of diversity is a little disgusting to me. I compare it to something like Firefly and see immediately how far short it falls. There are a lot of women in Firefly and two black characters. Disney seems to avoid the African-American woman entirely. Some may argue that Firefly has too many white males but they only make up slightly less than half of the show's cast and the male to female ratio is also pretty good (4:5). But it doesn't feel like any of this is forced. Unlike Disney's recent obsession with diversity. It's also not even as relaxed as Star Trek: The Next Generation which has again two to three African-Americans, depending on whether or not you count Whoopie Goldberg, and a not as good ratio of male to female characters (6:2), but is better if you count Whoopie Goldberg and Tasha Yar.  So the question becomes for Disney, what is with the one female character? Are women rare in the Star Wars universe? We really only had Leia in the first trilogy. We really only had Padme in the prequels. And now in Rogue One and The Force Awakens we have one per movie. Women make up a large part of the population that I know of since evolutionarily you can have one male to a large number of women and it still work out. One woman to a large number of men is a problem. So where are all the women in Star Wars? If you didn't notice in my Disney Marketing department shouting sequence above, I only mentioned one woman and mentioned four men. That's not just a joke. That literally is the casting of Rogue One and The Force Awakens. Any other women in these movies are minor, and that's typical of Star Wars, so I'm soooo glad that Disney is continuing that tradition. Ethnic women have been complaining more visibly lately of the white washing of women's issues and look at Disney just proving them right. If Disney really wanted to get with the times, then they should have more female roles, not just a flat lead, and they should provide more variety based on something other than marketing. Danny Glover was not hired for Lethal Weapon because he was black; he was hired because he was the best man for the job. Donner, in fact, hadn't written that part specifically for a black man, but Glover added so many layers to that character and wasn't a stereotype that those movies wouldn't be the same with anyone else. Those movies went in directions we weren't expecting just because of Danny Glover and Donner's decision to cast him. That's the kind of diversity we want in our movies and that was the freaking '80s. Disney also has a history of avoiding the very delicate subject of sexual orientation, unless it makes no sense, like Beauty and the Beast, which supposedly takes place in a time when being openly gay would problably result is ostrizaton or death. I'm not saying that they need to dive into that diversity like they did with racial diversity as they sucked at that and so far no story has really left room for that kind of character development. Star Wars also is archaic enough of an IP to try to avoid it too, even though even older IPs have dived into that subject with grace and aplomb, so it's not like it isn't possible. Disney is just too inept to do it well. So we end up with strange diversity that doesn't actually mean anything.
Back to the actual movie and not the behind the scenes decisions that disgust me, let's look at the Big Bad Wolf of the movie. Blech. Kylo Ren is quite possibly the worse super villain ever. I won't say that he is yet, because I still haven't been able to sit through Batman vs. Superman and Suicide Squad. First off, he is, as a lot of people call him, Darth Emo, who throws hissy fits like a teenager. For example, why wear the mask if you aren't disfigured or need it to breathe? Because you want to look imitating and with that face, how could you? When he first took off the mask, I was thrown completely out of the movie when I saw his hair because I couldn't help but wonder how he got all that hair under the helmet without slicking it back. He didn't have helmet hair at all. It was like time pauses as he takes off the helmet and a professional hair stylist invisibly cleans, dries, and quaffs his hair. Oh, wait . . . One of his first moments in the movie, he does something "badass" because the people behind the movie thought it looked cool. Not as cool as Han shooting at Vader and Vader just deflecting the shots with only his hand and snatching his pistol out of his hand with the force. So how is Kylo so much more powerful than Vader, the one who was meant to bring balance to the force? No answer? Because it looks cool is not an answer.
The main threat of the movie. The new Death Star, or as I like to call it My-Dick-Is-Bigger-Than-George-Lucas'-Death-Star, is twenty times bigger than the original Death Star. This kind of sequel I've-Got-a-Bigger-Dick-Than-the-First-Guy device seems pretty common these days. The first time I saw it was that awful Predators movie, which could have been good, but had to have bigger, badder predators than all the previous movies. Then came The Force Awakens and it's bigger, badder Death Star. Then just six months later, I was given a free ticket to see Independence Day: Resurgence and a-freaking-gain it had to have a bigger, badder mothership. It had a half hour sequence of the thing showing up and I'm just sitting there bored out of my mind as this thing "lands". I'm thinking to myself as the ship rips apart huge swaths of land, killing millions of people, how this is just like The Force Awakens, and how the dick measuring needs to freaking stop if we are going to have good sequels. This is not original. It's not interesting. It's not impressive. It's like someone said: "You know how the original had all that great imagery? Let's use those images again, but make them bigger." And someone with jello for brains said "Brilliant! Brilliant, I tell you!" Those images in ID were pretty much taken from the original V mini-series anyway. The problem is, though, that while A New Hope and Independence Day were entertaining and interesting on a first view, a rehash of those movies is boring. No matter how much bigger your dick happens to be. Eventually, we just can't take any bigger. It just becomes painful.
All in All
I'm not a Star Wars fan for so many reasons. From the originals to the latest attempts by Abrams and Disney, the IP has changed dramatically. That's expected over the forty years that it has been in existence. Those changes haven't always been for the better. The first bites of this IP were still better than the sugar they've been shoving down our throats in recent years and I have to say that I long for forty years ago fresh-faced Lucas and his ideas from then. I don't feel sorry for him for critic and fan reactions to the prequels, but I do feel sorry for him for what Disney has done to his original concepts.